Listen to Martha Norwalk's Animal World every Sunday, 9 a.m. to noon
---
Missy's Rescue and Animal Talk has closed the doors of their physical location, but the need for help is still urgent.

Please help Missy's Rescue! Past rent is overdue and supplies for fosters are depleted. You can donate through Paypal at www.paypal.me/missysrescue or send $$$ to Missy's Rescue, 11410 NE 124th St., #439, Kirkland, WA 98034. Pie Rent Raffle for February/March/April is happening now! For every $25 donated you get a ticket in the raffle.
Please help if you can and call Missy to donate by phone! Donate through either of the above methods, or call Missy at 206-356-8245.
---
Upcoming events at the NW Stream Center at McCollum Park, 600 128th At. SE, Everett, 98208; 425-316-8592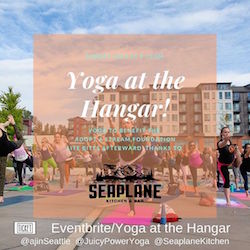 Yoga at the Hangar:
Join Adopt A Stream Foundation for a collaborative yoga event hosted by local yoga instructors Anna Johnson and Cheryl Hutmacher, sponsored by Lululemon Alderwood Mall and Juicy Power Yoga. This event will be held at The Hangar at Kenmore Town Square (6728 NE 181st St., Kenmore, WA 98028) on Sunday July 21, 9 - 11 AM. Cost is $20 per person as a donation, (You can of course donate more if you would like!) and afterwards, light snacks will be provided by Seaplane Kitchen and Bar! Tickets can be found here and must be purchased before the event! Enjoy a wonderful day of yoga in the sun, light bites, and support our efforts here at the Adopt A Stream Foundation!
Have a Hoot at the Northwest Stream Center
Learn how to "hoot" for local barred owls, test your "hoot" skill in owl habitat on a elevated nature trail, and see the entertaining film Hoot. Great fun to be had for 4th graders to adults at the Northwest Stream Center in Snohomish County's Mc Collum Park, Thursday, July 25, at 7pm! Admission is $3; and advance registration required by calling 425-316-8592.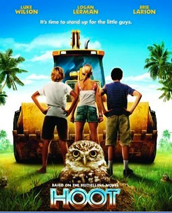 Doors to the Northwest Stream Center will open at 6pm. Owl "hooting" instruction will take place between 6 and 7pm and, for the price of admission, you will have access to great owl habitat in deep forest from an amazing elevated nature trail.

At 7pm, you get to enjoy an entertaining 90-minute film called Hoot that is based on the John Newbery Medal award winning novel for young adults by satirical crime writer Carl Hiaasen. The soundtrack is by Jimmy Buffet who plays a middle school science teacher! Attention parents: the film is geared for 4th graders to adults and kids love this film! Space is limited so call 425-315-8592 now to reserve yours.
Salmon, Steelhead, and Trout Celebration and Auction
Put September 21 on your calendar to attend the second Salmon, Steelhead, and Trout Celebration and Auction. The Board of Directors has just begun securing auction items: Getaway packages at the Alpine Inn at Crystal Mountain and the Oak Bay Cabin near Pt. Townsend, Terrace Club tickets for four to the Mariners in 2020, Scuba Diving Certificate Training, and much more. You can help. Call Tom Murdoch at 425-316-8592.
---
The Japan dolphin killing begins in September, so our local protest will be Friday, August 30, 11 a.m. to 1 p.m. at the Consultate General of Japan, Seattle, 701 Pike St., Suite 1000, Seattle, WA 98101.
---
Upcoming at Pawsitive Alliance:
Doggy Play Date, July 20, 5-8 p.m. at Tin Dog Brewing, 309 Cloverdale Street, Suite A2, Seattle. Join Pawsitive Alliance, Greyhound Pets Inc, Motley Zoo and Seattle Dogs Homeless Program for an evening of fun with Tin Dog Brewing. Greyhound Pets Inc and Motley Zoo will have dogs for adoption. Bring your own furry friend to enjoy some fun in the sun and treats from The Seattle Barkery. You can also enjoy some award-winning brews! This is a family-friendly brewery and the event is free to attend.
Dog Days of Summer Wine Tasting, August 3, 1-5 p.m. at Northwest Cellars, 11909 124th Ave NE, Kirkland. Enjoy Summer wine tasting, and don't forget your furry friends! There will be toys and water for the pups, treats (for you and your dogs), raffles and door prizes, and most importantly: wine! The first 40 ticket buyers will receive an awesome Pawsitive Alliance gift bag and a free raffle ticket! Tickets are just $25 in advance ($30 at the door) and include five to six tastings. Tickets are available online at: Northwest Cellars Events.
September 7: Regional Adoption Event with Mud Bay at various locations
September 21: Bow Wow Meow Luau at Bridges Pets, Gifts, and Water Gardens in Snohomish
November 2: Pawsitive Futures gala at the Museum of Flight in Seattle. They are soliciting donations.
---
Join Darcy Pariso for Animal Soul Wisdom Radio, 2nd and 4th Thursdays
• August 8 and every second Thursday 11 am Pacific, on KKNW 1150 AM in Seattle https://1150kknw.com/listen/ and Transformation Talk Radio. Call in 1-800-930-2819.
• July 25 and every fourth Thursday, 2 pm Pacific, on Transformation Talk Radio. Call in 1-800-930-2819.
---
Events at Seattle Humane www.seattlehumane.org
Kitty Literature offers the opportunity for 5-10 year olds to help socialize Seattle Humane's cats by reading to them. Participants can read to cats in the community adoption rooms for 20 minute sessions. What better way for your child to help animals and improve upon their own skill set!, More info and register at seattlehumane.org
---
Upcoming Events for Feral Cat Spay/Neuter Project:
Thursday, July 18, join FCSNP for a beer at Cairn Brewing, 4-9 p.m., $1 from every beer benefits FCSNP. Bring food, friends, and leashed four-leggeds for a fun evening.
Wednesday, August 7, join FCSNP for a family movie night in the Lynndale Park ampitheater in Lynnwood. They will be showing Kedi (film starts at 6:30 and lasts 80 minutes), a beautiful documentary following the lives of street cats in Istanbul, and the people who care for them. Bring blankets, snacks, and friends for an outdoor family evening. Suggested donation of $5 per person. Sealed cat food accepted but not required. Donations of food go to Bella's Voice Food Bank Bank.
Tickets on sale now for Sexless Soiree 2019, September 28, 5-9 p.m. at The Mountaineers Club, $65 or $310 for two. Acutions, games, tasty treats. Ticket prices go up August 16.
FCSNP and Pasado's Safe Haven collaborate on transportation to increase access to spay/neuter in Snohomish County. Pickup wull be at Sultan Red Apple Market. For an appointment call 425-673-2287. More info on FCSNP's website www.feralcatproject.org.
---
Events and Services at Purrfect Pals
Free cat spay and neuter clinic Fridays by appointment at The Purrfect Pals clinic in Arlington. Donations are encouraged but not required. Email cats@purrfectpals.org or call 360-652-9611 to schedule an appointment.
---
Upcoming Events at MEOW www.meowcatrescue.org
14th Annual Fine Wines and Felines auction fundraiser will be Saturday, July 20. Early registration will begin in mid-June.
MEOW's Second Annual Calendar Release Event and Wine Tasting, Oct 6, 1-4, at Custom Crush in Woodinville.
Kirkand Octoberfest Sept 22-24 at Kirkland's Marina Park. Attend or volunteer or both!
MEOW is short on canned cat food. Please donate if you can.
Become a MEOW Guardian Angel: A "Guardian Angel" is a person who cares deeply for an adult cat or cats, but isn't in the position to adopt them. This person pre-pays the adoption fee so that when someone is interested in adopting a cat or cats, the fee is waived. At any given time, MEOW has many adult cats who have Guardian Angels, blessed by the person who wants them to find a home, there will be no adoption fee.
Vouchers for Free Public Spay/Neuter Surgeries Available through MEOW: Thanks to grant funds received, MEOW continues to provide needed spay/neuter surgery support to those in our community. Since receiving their first grant mid 2010, they have funded over 2400 spay/neuter surgeries. Funds are available for dogs, feral or free-roaming cats, cats belonging to anyone needing financial assistance, and cats who qualify for their Toms & Moms program. While MEOW has often provided monetary support for community members needing financial assistance or those managing feral cat colonies, these additional grant funds help them do more. If you know someone who could use their help, please have them call the shelter (425-822-6369) or email MEOW at spayneuter@meowcatrescue.org
---
Annual Pawswalk will be September 7 at Magnuson Park. Earlybird registration is open at Pawswalk.net
---
Seattle Animal Shelter Pet Loss Support Group meets on Thursday evenings from 6 to 7:30 p.m. at the Shelter. The meetings are free. For more information call (206) 386-7387 and press #3. www.seattleanimalshelter.org.
---
Free spaying/neutering available for parent dogs and cats at Seattle Animal Shelter
As part of an ongoing program, anyone who brings a litter of puppies or kittens to the Seattle Animal Shelter is eligible to have the parent animals spayed or neutered for free. As long as donors continue to support the Pet Population Control Fund, the offer will continue indefinitely. For more information about this free spay and neuter program and other Seattle Animal Shelter services, call (206) 386-PETS (7387). 49-7560 or online at seattlehumane.org/fix
---
If you would like to foster cats and kittens for Seattle Animal Shelter plan to attend a free foster cat orientation at Seattle Animal Shelter, held on the first Saturday of each month from noon to 1 p.m. Sign up by email at sasfostercatorientation@gmail.com. Pre-registration is required. For more information call 206-386-PETS.
---
N.O.A.H. and Feral Cat Spay/Neuter Project offering low rates for cat spay/neuter surgeries!
N.O.A.H. Animal Adoption and Spay/Neutear Center is now offering feline spay/neuter surgeries for only $10 to people regardless of location. N.O.A.H. also is now altering any feral or free roaming cat free! Other needed vaccines and tests are also offered at very low rates. For more information, visit N.O.A.H.'s web page at www.thenoahcenter.org/
---
Pet Loss Support Group meets on Saturday mornings at 10 a.m. at the Humane Society in Bellevue. More more information visit seattlehumane.org or call 425-641-0080.
---