Listen to Martha Norwalk's Animal World every Sunday, 9 a.m. to noon
---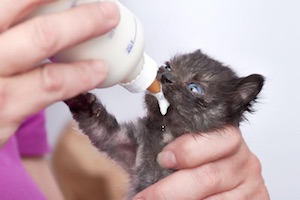 Missy's Rescue Desperately Needs Your Help!
Please help! Rent od overdue and supplies are depleted. A GoFundMe account has been set up so that you can help, or donate directly to PayPal.me/MissysRescue.
You can also bring your donations directly to Missy's at 12322 Lake City Way NE, Seattle, WA 98125.
Please on Facebook & Twitter (every little bit helps!) and/or become one a beloved volunteer or foster home!
---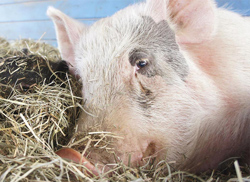 Cold Winter is Here and the Pigs Need Your Help!
The Pigs Peace Sanctuary barn is depleted of hay due to the cold nights. In one week 120 bales of hay were distributed to all pig sleeping barns to ensure adequate bedding of deep hay to stay warm. The pigs do not hesitate to eat their hay beds ( truly breakfast is bed! ) and hay must be added all winter long. Pigs Peace Sanctuary is asking for your help to keep the hay stocked and the pigs happy! Donate here.
---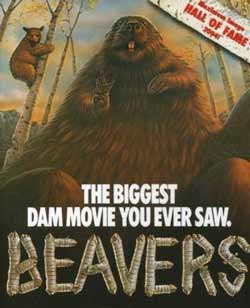 All About Beavers at the Northwest Stream Center
Set in the pristine forest and lakes in the hart of the Canadian Rocky Mountain, this very entertaining film follows the lives of a family of beavers as they grow, play and transform the worlds around them. Presented by Sammy the Salmon and Fred the Head on Friday January 19 at 7pm at the Northwest Stream Center in Snohomish County's Mc Collum Park, 600 128th Street SE Everett WA 98208. Reservations are required by calling 425-316-8592; $5 Adopt A Stream Foundation members, $7 non-members.
At the end of the film, Fred the Head (the skull of a 69 lb. beaver) will join Sammy the Salmon to answer questions about beaver habits and habitat requirements! That discussion will be interpreted by stream ecologist and big beaver fan Tom Murdoch.
Be sure to call 425-316-8592 in advance to reserve a seat in the Northwest Stream Center Chinook Room Theater. Kids love this show!
For information on upcoming Streamkeeper Academy events go to www.streamkeeper.org.
---
White Birds of Winter at the Northwest Stream Center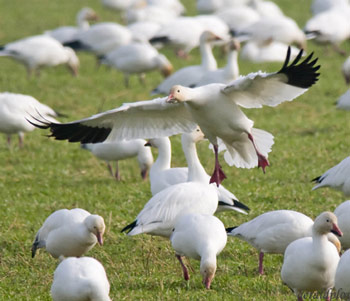 The White Birds of Winter are here! Thousands of Trumpeter and Tundra Swans and Snow Geese have migrated from Alaska and Canada to feed in the farm fields of Washington.
On Thursday, January 25 at 7pm, Martha Jordan will be presenting a lecture and a spectacular slide show about these magnificent birds at the Adopt A Stream Foundation's Northwest Steam Center in Snohomish County's Mc Collum Park (600 – 128th Street SE, Everett, WA 98208). Registration is required by calling 425-316-8592; $5 for Adopt A Stream Foundation members, $7 for non-members.
Martha Jordan is the Executive Director of the NW Swan Conservation Association and has several entertaining tales to tell about that experience. During the show that is geared to middle school students to adults, she will explain the myths and share the facts about these beautiful birds. You will learn about swan and snow geese life history, biology, and some identification tips. Martha will teach you how to tell these birds apart and where you can go to see them now! At this event, you will also be able to pick up a Swan Identification Pamphlet that will be useful on your next local bird watching excursion.
---
2017 was a great year for Streamkeeper Academy! Find out why
---
What's New at Homeward Pet Adoption Center:
Fur Ball and Auction, May 19, 2018 at the Meydenbauer Center in Bellevue. More information here and tickets coming soon!
---
Events at Seattle Humane:
Tuxes and Tails: Mark your calendars for this year's Tuxes and Tails on Saturday, May 12 at the Meydenbauer Center in downtown Bellevue.
Puppies in Probate: Caring for Your Pets in Your Estate Plan - You will most likely states who gets your house, your car, and your belongings... but have you considered who will take care of your pet? Learn about designating a pet caretaker, establishing a pet trust, and Seattle Humane's Pet Guardian program. Choose from one of two free sessions: Tuesday, Feb. 6, 1:30 to 4 p.m. or 5-6:30 p.m. at the Seattle Humane auditorium. Refreshments provided. Optional shelter tours starting at 1 and 1:30 pm. Ro RSVP or for more information contact Scott Fraser, Planned Giving Director, at 425-373-5387 or scott@seattlehumane.org
Adopt-a-Pet Challenge | All January: It's 2018 and Seattle Humane's New Year's Resolution is to find loving homes for long-timer pets at the shelter. Visit Seattle Humane's Facebook or Twitter page to see a new featured pet daily! If you aren't ready to adopt, share Seattle Humane's pet of the day on your social media pages to help find them good homes! A little exposure can go a long way to help a pet in need.
New Year. New You. New Love, Jan. 19-21: If fitness is one of your 2018 resolutions, hire a shelter pet from Seattle Humane as your personal trainer. They'll wake you up early for an active day, lead your way on outdoor adventures, and keep you jumping around the house to keep them entertained. Show an adoption advisor your gym card, list your favorite hiking trails, or strike a yoga pose for $25 off adoption fees. You'll walk out with a dedicated workout buddy who'll push you toward becoming your best self.
Seattle Humane is located at 13212 SE Eastgate Way, Bellevue, WA 98005, www.seattlehumane.org
---
Upcoming Events with Anne Gordon de Barrigon
Gifts from the Gray Whales Retreat, Baja. Mexico. The Gray whales will teach us through their forgiveness of humans for hunting them in the very same bays where they now trust and honor you by coming close to the boat to touch and even kiss them! March 16-22, 2018
Living the Dolphin Way Swim with Wild Dolphins Retreat in Bimini June 3-9, 2018
Learn how to live like the dolphins as you swim as part of the pod in true unity/community in the crystal clear waters of the Caribbean. You will learn how to have more joy and bring more play into your life. How to go with the flow and easily surf through challenges as the dolphins do.

Ancient Wisdom Retreat in the Pearl Islands and Rainforest of Panama, August 5-10, 2018
Dive deep into the Ancient Wisdom that the Whales, the Wisdom Keepers of the Earth, and the Dolphins, the Masters of Joy and Play, have to share with us on this powerful retreat. You will spend time with the indigenous tribe of the Emberá people who still live in traditional villages in the jungle. The Emberá are the embodiment of what it is to live on land as a Human Dolphin Pod!
---
What's New at Feral Cat Spay/Neuter Project:
Feral Cat Spay/Neuter Project and Pasado's Safe Haven collaborate on transportation to increase access to spay/neuter in Snohomish County. Pick-up is at Sultan Red Apple Market. For more information and make a reservation visit FCSNP's website and Facebook page
---
Free cat spay and neuter clinic Fridays by appointment at The Purrfect Pals clinic in Arlington. Donations are encouraged but not required. Email cats@purrfectpals.org or call 360-652-9611 to schedule an appointment.
---
Become a MEOW Guardian Angel: A "Guardian Angel" is a person who cares deeply for an adult cat or cats, but isn't in the position to adopt them. This person pre-pays the adoption fee so that when someone is interested in adopting a cat or cats, the fee is waived. At any given time, MEOW has many adult cats who have Guardian Angels, blessed by the person who wants them to find a home, there will be no adoption fee.
---
Vouchers for Free Public Spay/Neuter Surgeries Available through MEOW
Thanks to grant funds received, MEOW continues to provide needed spay/neuter surgery support to those in our community. Since receiving their first grant mid 2010, they have funded over 2400 spay/neuter surgeries. Funds are available for dogs, feral or free-roaming cats, cats belonging to anyone needing financial assistance, and cats who qualify for their Toms & Moms program. While MEOW has often provided monetary support for community members needing financial assistance or those managing feral cat colonies, these additional grant funds help them do more. If you know someone who could use their help, please have them call the shelter (425-822-6369) or email MEOW at spayneuter@meowcatrescue.org
---
Seattle Animal Shelter Pet Loss Support Group meets on Thursday evenings from 6 to 7:30 p.m. at the Shelter. The meetings are free. For more information call (206) 386-7387 and press #3. www.seattleanimalshelter.org.
---
Free spaying/neutering available for parent dogs and cats at Seattle Animal Shelter
As part of an ongoing program, anyone who brings a litter of puppies or kittens to the Seattle Animal Shelter is eligible to have the parent animals spayed or neutered for free. As long as donors continue to support the Pet Population Control Fund, the offer will continue indefinitely. For more information about this free spay and neuter program and other Seattle Animal Shelter services, call (206) 386-PETS (7387). 49-7560 or online at seattlehumane.org/fix
---
If you would like to foster cats and kittens for Seattle Animal Shelter plan to attend a free foster cat orientation at Seattle Animal Shelter, held on the first Saturday of each month from noon to 1 p.m. Sign up by email at sasfostercatorientation@gmail.com. Pre-registration is required. For more information call 206-386-PETS.
---
N.O.A.H. and Feral Cat Spay/Neuter Project offering low rates for cat spay/neuter surgeries!
N.O.A.H. Animal Adoption and Spay/Neutear Center is now offering feline spay/neuter surgeries for only $10 to people regardless of location. N.O.A.H. also is now altering any feral or free roaming cat free! Other needed vaccines and tests are also offered at very low rates. For more information, visit N.O.A.H.'s web page at www.thenoahcenter.org/
---
Missing Pet Partnership seeks volunteers and donations for Zeke's surgery
The Missing Pet Partnership, a non-profit organization, seeks donations and volunteers to continue their work and pay for Zeke, K9 Pet Detective's surgery. Send your donations to PO Box 3085, Federal Way, WA 98063. For more info visit www.missingpetpartnership.org
---
Pet Loss Support Group meets on Saturday mornings at 10 a.m. at the Humane Society in Bellevue. More more information visit seattlehumane.org or call 425-641-0080.
---