Listen to Martha Norwalk's Animal World every Sunday, 9 a.m. to noon
---
Seattle Animal Shelter conducting emphasis patrols on saltwater beaches
Dogs are not allowed on beaches to ensure protection of wildlife
Spring is blossoming and hatching in Seattle, and now is a particularly important time to ensure that immature wildlife have their best opportunity to flourish in the Northwest. Because of this, the Seattle Animal Shelter will be conducting emphasis patrols on all saltwater beaches in the city.
Dogs are not allowed on any of Seattle's public saltwater beaches, whether leashed or unleashed. This law helps to protect the fragile ecosystem along our shorelines. Marine mammals, such as seal pups who are typically born in April, use the city's beaches to rest and warm themselves. Shore birds also frequent our beaches. Wildlife that interact with dogs are less likely to reach adulthood.
Uniformed animal services officers will be patrolling city parks with a focus on saltwater beaches and may issue citations to violators. If you would like to report Seattle beaches where dogs are frequently seen, please submit a service request at http://bit.ly/sas-service-request. You can also contact the shelter directly by calling 206-386-PETS (7387) or by visiting www.seattleanimalshelter.org..
---
New at Homeward Pet Adoption Center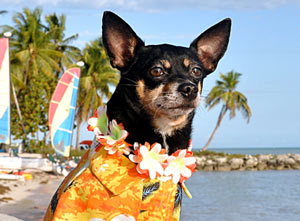 The Bow Wow Luau, Saturday, July 29, Northwest Cellars , Kirkland, WA. Ahhhhh. It's time to break out those Hawaiian shirts, slide on your flip flops and treat yourself to an afternoon in paradise with Homeward Pet! Sip on a glass of "Sit and Stay" Chardonnay while you enjoy savory bites, festive music and shopping in the company of your canine pals. More info and register.
The Happy Tails Wine Walk! Sunday, September 17, Hollywood Wine District, Woodinville, WA. Raise your glass and make a toast to saving lives with Homeward Pet! Grab your furry friends and walk, wag and wine with us on Sunday, September 17th during our 5th Annual Happy Tails Wine Walk. More info and to register.
---
Upcoming Events with Anne Gordon
Spirit of the Orca Retreat in Perfect Balance on San Juan Island Sept 29-Oct 3, with Anne Gordon de Barrigon and Jillian Rutledge. Does the Spirit of the Orca call to the depths of your soul?
Open a deep spiritual connection with the Puget Sound Orca whales. Orcas are the Apex Predators of the Seas. Open your heart, mind and soul to receive messages directly from the orcas. Spend time each day on the water in the presence of orcas, as well as dolphins, seals, sea lions and eagles. Learn orca wisdom that you can apply to your life to live more in harmony and perfect balance. Receive Orca healing energy. Two options to choose from: Orca Perfect Balance Sept 29-Oct 1, or Deep Dive Orca Experience Sept. 29-Oct. 3. For more information visit www.orcaspiritretreat.com
Free Group Dolphin Energy Healing session. Receive the well-documented healing energy of the Dolphins, channeled by Anne Gordon de Barrigón, via an online gathering. Attend live or watch the replay to receive the healing energy of the Dolphins. www.DolphinHealing.net July 27, 2017
Whale and Dolphin Wisdom Retreats in the Pearl Islands, Panama. Imagine 5 magical days immersed in the energies of the Humpback Whales and Dolphins experiencing an intimate and transformational connection with these very special beings! July 23-28, August 6-11, Aug. 20-25, September 3-8, Sept. 17-22, 2017. www.WhaleandDolphinWisdomRetreats.com
Gifts from the Gray Whales Retreat, Baja. Mexico. The Gray whales will teach us through their forgiveness of humans for hunting them in the very same bays where they now trust and honor you by coming close to the boat to touch and even kiss them! March 16-22, 2018 http://www.whaleanddolphinwisdomretreats.com/gray-whales.html
---
Join ARF for The Rockin' Paw
Come run, come walk the Rockin Paw Walk N Run 1K/5K October 7 at Langdon Park across from the Everett Animal Shelter. All proceeds benefit the care of the animals at the shelter. Bring your family and friends. All furry ones welcome! Visit the ARF website for additional info.
---
Animal Communicator Darcy Pariso's Upcoming Events
IntraSpace, – Intuitive Readings, Saturday, August 5, 10 am - 4 pm, 3100 Airport Way S, Seattle.
Saturday, August 12, Learn How to Communicate with Horses, 10-5, Centaur Development Ranch, Snohomish, WA. Join Stacy & Darcy in a fun, experiential workshop using two complimentary approaches.Learn ways to read, listen to, and understand the language of horses. Limit 10. Sign up now. Bring a lunch. $129 workshop, $50 deposit holds your space. Visit Darcy's website for more information and registration.
---
New at Feral Cat Spay/Neuter Project
Mews and Brews on August 6 at the Pyramid Brewery. This will be a beer tasting fundraiser where local non-profits will be paired up with local breweries. Website
Sexless Soiree at the Women's University Club of Seattle on Saturday, September 23. Website
Feral Cat Spay/Neuter Project and Pasado's Safe Haven collaborate on transportation to increase access to spay/neuter in Snohomish County. Pick-up is at Sultan Red Apple Market. For more information and make a reservation visit FCSNP's website and Facebook page
---
At Purrfect Pals:
Free cat spay and neuter clinic Fridays by appointment at The Purrfect Pals clinic in Arlington. Donations are encouraged but not required. Email cats@purrfectpals.org or call 360-652-9611 to schedule an appointment.
---
Northwest Stream Center Sustainability Fair, July 29, 10-2. Open to the public for the first time, the event features free music, prizes, and many lessons on how to become stewards to the Pacific Northwest's natural resources. For more information visit www.streamkeeper.org
---
What's new At MEOW:
Become a MEOW Guardian Angel: A "Guardian Angel" is a person who cares deeply for an adult cat or cats, but isn't in the position to adopt them. This person pre-pays the adoption fee so that when someone is interested in adopting a cat or cats, the fee is waived. At any given time, MEOW has many adult cats who have Guardian Angels, blessed by the person who wants them to find a home, there will be no adoption fee.
---
Vouchers for Free Public Spay/Neuter Surgeries Available through MEOW
Thanks to grant funds received, MEOW continues to provide needed spay/neuter surgery support to those in our community. Since receiving their first grant mid 2010, they have funded over 2400 spay/neuter surgeries. Funds are available for dogs, feral or free-roaming cats, cats belonging to anyone needing financial assistance, and cats who qualify for their Toms & Moms program. While MEOW has often provided monetary support for community members needing financial assistance or those managing feral cat colonies, these additional grant funds help them do more. If you know someone who could use their help, please have them call the shelter (425-822-6369) or email MEOW at spayneuter@meowcatrescue.org
---
Alert: Seattle Animal Shelter warns pet owners of hot car danger. For more information visit www.seattleanimalshelter.org
---
Seattle Animal Shelter Pet Loss Support Group meets on Thursday evenings from 6 to 7:30 p.m. at the Shelter. The meetings are free. For more information call (206) 386-7387 and press #3. www.seattleanimalshelter.org.
---
Free spaying/neutering available for parent dogs and cats at Seattle Animal Shelter
As part of an ongoing program, anyone who brings a litter of puppies or kittens to the Seattle Animal Shelter is eligible to have the parent animals spayed or neutered for free. As long as donors continue to support the Pet Population Control Fund, the offer will continue indefinitely. For more information about this free spay and neuter program and other Seattle Animal Shelter services, call (206) 386-PETS (7387). 49-7560 or online at seattlehumane.org/fix
---
If you would like to foster cats and kittens for Seattle Animal Shelter plan to attend a free foster cat orientation at Seattle Animal Shelter, held on the first Saturday of each month from noon to 1 p.m. Sign up by email at sasfostercatorientation@gmail.com. Pre-registration is required. For more information call 206-386-PETS.
---
N.O.A.H. and Feral Cat Spay/Neuter Project offering low rates for cat spay/neuter surgeries!
N.O.A.H. Animal Adoption and Spay/Neutear Center is now offering feline spay/neuter surgeries for only $10 to people regardless of location. N.O.A.H. also is now altering any feral or free roaming cat free! Other needed vaccines and tests are also offered at very low rates. For more information, visit N.O.A.H.'s web page at www.thenoahcenter.org/
---
Missing Pet Partnership seeks volunteers and donations for Zeke's surgery
The Missing Pet Partnership, a non-profit organization, seeks donations and volunteers to continue their work and pay for Zeke, K9 Pet Detective's surgery. Send your donations to PO Box 3085, Federal Way, WA 98063. For more info visit www.missingpetpartnership.org
---
Pet Loss Support Group meets on Saturday mornings at 10 a.m. at the Humane Society in Bellevue. More more information visit seattlehumane.org or call 425-641-0080.
---