Listen to Martha Norwalk's Animal World every Sunday, 9 a.m. to noon
---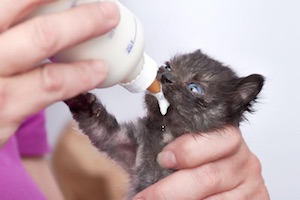 Missy's Rescue Desperately Needs Your Help!
Their Whiskers On Ice auction and dinner is still a month away, nut many things can't wait! Missy's is in desperate need: rent is overdue and their food, litter and medical supplies are entirely depleted.
A GoFundMe account has been set up so that you can help.
or Donate directly to PayPal.me/MissysRescue
or share on Facebook & Twitter (every little bit helps!) or become one a beloved volunteer or foster home!
---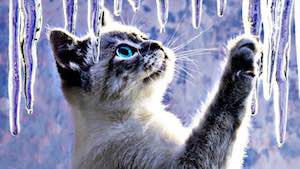 Whiskers Gone Wild! Whiskers on Ice!
Join in the fun in this benefit for Missy's Rescue on December 16, 2017 at 6 pm. Elliott Bay Brewery, 12537 Lake City Way NE, downstairs in the Cascade Room.
Enjoy a delicious dinner buffet, with complimentary champagne to start the evening, and ive and silent auction with the fabulous April Brown, auctioneer. You could be the lucky bidder for one of Alex's famous homemade pies!
For more information or tickets call 206-526-1558 or visit their website. Don't forget to check out Whiskers Gone Wild on Facebook
---
Alert: Dogs and Salmon Don't Mix
Spawning salmon are a Northwest treasure but pose a real risk to dogs

Spawning salmon have returned to creeks in the Pacific Northwest, and one of the best viewing locations in Seattle is Piper's Creek in Carkeek Park. Through the end of the year, this creek, and many others in Seattle, will host hundreds of salmon returning home. The Seattle Animal Shelter and Seattle Parks and Recreation remind dog owners to keep their dogs leashed and out of the creeks – for the safety of both the salmon and the dogs.

Spawning salmon and dogs pose unique hazards to each other in the Pacific Northwest, so it is best to leave Fido home during a visit to view the salmon. If dogs ingest raw salmon, they can become victims of salmon poisoning disease.

"Dogs can get salmon poisoning from eating raw salmon, trout, steelhead or salamanders that are infected with an internal parasite," said Dr. Jennifer Bennett. "Dogs often get sick a week or more after ingestion. Without treatment, the disease is fatal in 90 percent of dogs."

Dogs in creeks also pose hazards for the salmon. The trip up the creek is biologically stressful on the fish, and all energy is needed to simply swim. Dogs in creeks and waterways can negatively affect the fish, leading the salmon to not reach their spawning ground.

To protect the salmon and dogs, officers will be doing emphasis patrols in parks with spawning salmon. Off-leash fines can range from $54 to $162. To report off-leash dogs, please submit a service request at http://bit.ly/sas-service-request. You can also contact the shelter or get more information by calling 206-386-PETS (7387) or visiting www.seattleanimalshelter.org.
---
Holiday Trees for Salmon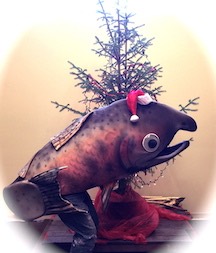 The holiday season is upon us. To help coming celebrations, the Adopt A Stream Foundation is selling "Live & Wild" Holiday Trees for Salmon at the Northwest Stream Center Wednesdays through Sundays, 10 am to 3 pm, beginning Wednesday December 6 through December 24. The Northwest Stream Center is located in Snohomish County's McCollum Park, 600 - 128th Street SE, Everett WA 98208 (directions).
During December, you can also enjoy free admission to the beautiful 20-acre forest and wetland complex at the Northwest Stream Center enjoying a 1/2-mile stroll past a Trout Stream Exhibit onto an Elevated Nature Trail that is just shy of 3-feet above the forest floor and surrounding wetlands...its a beautiful place to be and universally accessible.
"There will be a great selection of live 3 to 5 foot high ($40 to $60) Sitka Spruce, Western Red Cedar, and Douglas Fir trees that are in pots," says Adopt A Stream Foundation Director Tom Murdoch. "After the holidays, all trees returned to the Northwest Stream Center will be planted next to local streams helping out next year's salmon runs."
Everyone who purchases a tree will receive an annual Adopt A Stream Foundation membership as a holiday gift. Benefits include: free entry to the Northwest Stream Center for 2018, discounts to 2018 Streamkeeper Academy events, and 10% discounts on purchases at the Northwest Stream Center Nature Store. And everyone will get the good feeling that comes with knowing their Holiday Tree for Salmon will be doing great things for the Northwest environment long into the future...a great memory of this holiday season.
Proceeds from Holiday Trees for Salmon and Nature Store sales benefit the Adopt A Stream Foundation's environmental education programs. For more information call 425-316-8592 or go to www.streamkeeper.org.
---
Second Annual Winterwoof Event to Benefit Dog Gone Seattle Rescue
The 2nd Annual Winterwoof, Saturday, Dec 2, 6-10 p.m., at Fremond Abbey, 4272 Fremont Ave. N., Seattle, 98103, promises to be a fun and festive night supporting Dog Gone Seattle Rescue. All proceeds from this evening will go directly towards the rescue and care efforts for the hundreds of dogs they save every year from high kill shelters. Your Winterwoof ticket provides your entry and entertainment, food and drinks, music and fun. There will be a silent auction with dozens of items from local businesses and organizations, a 50/50 raffle and brief live auction to finish the night.
For tickets visit https://winterwoof2017.brownpapertickets.com.
For more information visit the Facebook page.
Visit Dog Gone Seattle's website at www.doggoneseattle.org
---
What's New at Homeward Pet Adoption Center:
Oldies But Goodies Adoption Promotion for Senior Animals
During November (Adopt a Senior Pet Month), Homeward Pet is offering reduced adoption fees for animals over 8 years of age. $25 for cats, $50 for dogs. For more information, visit www.homewardpet.org
---
New at Seattle Humane: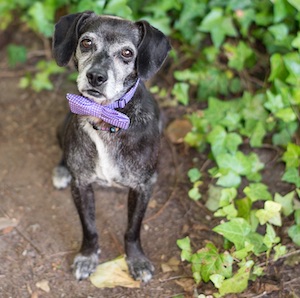 November is Adopt A Senior Pet Month at Seattle Humane.
Are you ready for a mature relationship? Adopt a senior pet at Seattle Humane during November and find out for yourself why senior pets are the best! Adoption fees are waived for all pets 7 years and older..The shelter is celebrating senior pets through November with fee-waived adoptions.
Thankful for a Home, Nov. 17-19:
If you come to the shelter and write a note about why you are thankful this year, Seattle Humane will take $25 off your adoption fees
Black Cat Friday, Nov. 24:
Skip the mall on Black Friday and chase something more rewarding – a cat! Fees are waived on every black, black-speckled, black-spotted cat or kitten on Black Friday, Nov. 24, at Seattle Humane. The best gift you can give this season is what you already have – your heart and home. You can sleep-in and come to the shelter at 11 a.m. when they open.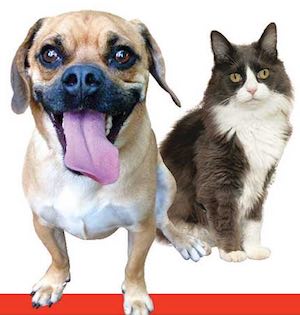 Grand Opening at Seattle Humane!
Seattle Humane's new shelter's grand opening is Saturday, December 9, from 11 am to 5 pm. Save the date for a special community day for celebration and family-friendly festivities to warm Seattle Humane's new home! (Bricks and pavers will be installed and avaialble for viewing at the grand opening.) Visit seattlehumane.org/grandopening for program and parking details.
Santa Paws is Coming to Seattle Humane!
Come get your pet's photo taken with Santa! Proceeds from each photograph goes to helping pets in need. Suggested donation of $20. All photos will be available for download online. Proceeds from each photograph goes to helping pets in need. At Seattle Humane, Dec. 2, 1-4 p.m.; University Village, Dec. 4, 10 a.m. - 2 p.m.; and Crossroads, Dec.14, 4-8 p.m.
Seattle Humane is located at 13212 SE Eastgate Way in Bellevue. For more information on events or to see the adoptable pets online visit seattlehumane.org
---
Upcoming Events with Anne Gordon de Barrigon
Gifts from the Gray Whales Retreat, Baja. Mexico. The Gray whales will teach us through their forgiveness of humans for hunting them in the very same bays where they now trust and honor you by coming close to the boat to touch and even kiss them! March 16-22, 2018
Living the Dolphin Way Swim with Wild Dolphins Retreat in Bimini June 3-9, 2018
Learn how to live like the dolphins as you swim as part of the pod in true unity/community in the crystal clear waters of the Caribbean. You will learn how to have more joy and bring more play into your life. How to go with the flow and easily surf through challenges as the dolphins do.

Ancient Wisdom Retreat in the Pearl Islands and Rainforest of Panama, August 5-10, 2018
Dive deep into the Ancient Wisdom that the Whales, the Wisdom Keepers of the Earth, and the Dolphins, the Masters of Joy and Play, have to share with us on this powerful retreat. You will spend time with the indigenous tribe of the Emberá people who still live in traditional villages in the jungle. The Emberá are the embodiment of what it is to live on land as a Human Dolphin Pod!
---
What's New at Feral Cat Spay/Neuter Project:
Feral Cat Spay/Neuter Project and Pasado's Safe Haven collaborate on transportation to increase access to spay/neuter in Snohomish County. Pick-up is at Sultan Red Apple Market. For more information and make a reservation visit FCSNP's website and Facebook page
---
What's New at Purrfect Pals:
Free cat spay and neuter clinic Fridays by appointment at The Purrfect Pals clinic in Arlington. Donations are encouraged but not required. Email cats@purrfectpals.org or call 360-652-9611 to schedule an appointment.
---
What's New at MEOW:
Become a MEOW Guardian Angel: A "Guardian Angel" is a person who cares deeply for an adult cat or cats, but isn't in the position to adopt them. This person pre-pays the adoption fee so that when someone is interested in adopting a cat or cats, the fee is waived. At any given time, MEOW has many adult cats who have Guardian Angels, blessed by the person who wants them to find a home, there will be no adoption fee.
---
Vouchers for Free Public Spay/Neuter Surgeries Available through MEOW
Thanks to grant funds received, MEOW continues to provide needed spay/neuter surgery support to those in our community. Since receiving their first grant mid 2010, they have funded over 2400 spay/neuter surgeries. Funds are available for dogs, feral or free-roaming cats, cats belonging to anyone needing financial assistance, and cats who qualify for their Toms & Moms program. While MEOW has often provided monetary support for community members needing financial assistance or those managing feral cat colonies, these additional grant funds help them do more. If you know someone who could use their help, please have them call the shelter (425-822-6369) or email MEOW at spayneuter@meowcatrescue.org
---
Seattle Animal Shelter Pet Loss Support Group meets on Thursday evenings from 6 to 7:30 p.m. at the Shelter. The meetings are free. For more information call (206) 386-7387 and press #3. www.seattleanimalshelter.org.
---
Free spaying/neutering available for parent dogs and cats at Seattle Animal Shelter
As part of an ongoing program, anyone who brings a litter of puppies or kittens to the Seattle Animal Shelter is eligible to have the parent animals spayed or neutered for free. As long as donors continue to support the Pet Population Control Fund, the offer will continue indefinitely. For more information about this free spay and neuter program and other Seattle Animal Shelter services, call (206) 386-PETS (7387). 49-7560 or online at seattlehumane.org/fix
---
If you would like to foster cats and kittens for Seattle Animal Shelter plan to attend a free foster cat orientation at Seattle Animal Shelter, held on the first Saturday of each month from noon to 1 p.m. Sign up by email at sasfostercatorientation@gmail.com. Pre-registration is required. For more information call 206-386-PETS.
---
N.O.A.H. and Feral Cat Spay/Neuter Project offering low rates for cat spay/neuter surgeries!
N.O.A.H. Animal Adoption and Spay/Neutear Center is now offering feline spay/neuter surgeries for only $10 to people regardless of location. N.O.A.H. also is now altering any feral or free roaming cat free! Other needed vaccines and tests are also offered at very low rates. For more information, visit N.O.A.H.'s web page at www.thenoahcenter.org/
---
Missing Pet Partnership seeks volunteers and donations for Zeke's surgery
The Missing Pet Partnership, a non-profit organization, seeks donations and volunteers to continue their work and pay for Zeke, K9 Pet Detective's surgery. Send your donations to PO Box 3085, Federal Way, WA 98063. For more info visit www.missingpetpartnership.org
---
Pet Loss Support Group meets on Saturday mornings at 10 a.m. at the Humane Society in Bellevue. More more information visit seattlehumane.org or call 425-641-0080.
---