Listen to Martha Norwalk's Animal World every Sunday, 9 a.m. to noon
---
Missy's Rescue and Animal Talk has closed the doors. The physical location is gone, but the need for help is still URGENT.

Please help Missy's Rescue! Past rent is overdue and supplies for fosters are depleted. You can donate through Paypal at www.paypal.me/missysrescue or send $$$ to Missy's Rescue, 11410 NE 124th St., #439, Kirkland, WA 98034. Pie Rent Raffle for past rent is happening now! For every $25 donated you get a ticket in the raffle.
Please help if you can and call Missy to donate by phone! Donate through either of the above methods, or call Missy at 206-356-8245.
---
Upcoming Event with Linda Rasmussen, CEO and founder of Vertical Energy Worldwide, www.verticalenergyworldwide.com
Free Class: "Symphony of the Cells," Thursday, February 27, 7 p.m.
Essential oils are part of Linda's healing practice and she has recently learned a new protocol for applying specific oils in multiple layers to influence multiple systems of the body... and it smells great! The class is free, but Linda will gratefully accept donations towards the cost of the oils that will be used in the class. At IntraSpace, at the Old Rainier Brewery, 3100 Airport Way South. Space is limited. To register, call or text to 206-841-1992.
Linda is giving a free introductory treatment to all who ask. This can be done in-person or at her office or remotely. Call or text to 206-841-1992.
---
Upcoming Events at the NW Stream Center
McCollum Park, 600 128th At. SE, Everett, 98208; 425-316-8592
Spring is coming...and guess who is coming out of hibernation? All About Bears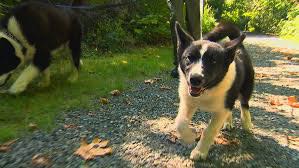 All About Bears is the feature Streamkeeper Academy event at the Adopt A Stream Foundation's Northwest Stream Center in Snohomish County's McCollum Park (600 –128th Street SE, Everett, WA 98208) on Saturday, February 29, at 1pm. Washington State Department of Fish and Wildlife Officer Nick Jorg, who has been featured on Animal Planet, will conduct a very lively and entertaining presentation about grizzly and black bears in Washington State. However, his partner Colter and new assistant Freyja may steal the show; they are Karelian bear dogs that help resolve bear/people conflicts. This is a fun event for the whole family! Pre-registration is required by calling 425-316-8592; $5 members, $7 non-members. Attendance bonus: before or after the bear show you will have an opportunity to walk on the Northwest Stream Center's 1/2 mile-long Elevated Nature Trail!!
Volunteer Tree Planting Event at Strawberry Fields, March 14, 10-1
Join the Adopt A Stream Foundation, Forterra and The City of Marysville on Saturday March 14, 2020 to restore habitat at Strawberry Fields Park in Marysville! Volunteers will learn about restoration and salmon habitat, and help plant the Quilceda Creek Stream banks. Tools, gloves and light refreshments are provided. The event is rain or shine so bring muck boots and rain gear! RSVP to kylek@streamkeeper.org
425-316-8592
Ghastly Gourmet at The Northwest Stream Center
On Sunday, March 22, 2020 at 1pm, the Adopt A Stream Foundation (AASF) presents the Ghastly Gourmet – a lively show about Turkey Vultures. It will be at the Northwest Stream Center in Snohomish County's McCollum Park, 600 – 128th Street SE, Everett WA 98208. Advance reservations are required by calling 425-315-8592; $5 AASF members; $7 non-members. The star of the show is Aura, who will be on the arm of the Vulture Lady, Barbara Ogaard from the Sarvey Wildlife Care Center.
2020 Earth Day Planting and Celebration at Strawberry Fields!
On Saturday, April 18, from 10am to 1pm, become a volunteer and help AASF Ecologists and Technicians plant 2,000 trees and shrubs next to the Middle Fork of Quilceda Creek where it flows through the City of Marysville's Strawberry Field Park at 6100 152nd Street NE Marysville WA 98270. Over time, these trees will provide shade to help cool the creek waters during the summer months – a major function of riparian zones, the area of vegetation next to the stream that affects its ecological health.
This is a great family event! Did you know that planting a tree is the single most beneficial thing you can do to help the environment? Come by and learn about native plant communities, streams and habitat restoration! AASF will provide work gloves and refreshments, but volunteers should dress for the weather, wear waterproof footwear, and plan to get dirty!
---
Pigs Peace Sanctuary needs your help in this tough winter in the Pacific Northwest. To help, go to www.pigspeace.org to donate, or mail to Pigs Peace Sanctuary, PO Box 295, Stanwood, WA 98292.
Your donations will: Stock fresh hay, over and over again; buy soy milk by the case to keep pig Honey and any physically challenged pigs hydrated; help with replacement and repairs of weather damaged equipment; and much more!
---
Upcoming events for NW Canine Coalition:
Bark at the Moon Gala to benefit NW Canine Coalition, Saturday, March 14, at the Embassy Suites in Bellevue. Doors open at 5:30 p.m. Silent auction, followed by a sit-down dinner and live auction. Tickets on sale now. www.nwcaninecoalition.org
New weekly segment on KING 5/KONG 6: Canine Rescue of the Week," Fridays at 7:45 a.m.
First Saturday of every month: Spotlight on Dogs, King 5, 6:45 am and again through the broadcast.
Follow them on FB, Instagram, and Twitter for Updates
---
Upcoming Events at Homeward Pet Adoption Center: www.homewardpet.org
Fur Ball Auction & Dinner, Saturday, May 16, 2020, 5:30 pm, Meydenbauer Center, Bellevue, WA
Mark your calendars and get your tickets! Join more than 500 generous animal lovers for an evening of fine wine, delectable dishes, and heartfelt giving to benefit the homeless dogs and cats in your community. More Info
---
Events at Seattle Humane www.seattlehumane.org
Tuxes & Tails, May 9, 5 p.m., Hyatt Regency, Bellevue
Save the date and join Seattle Humane for a glitzy evening including a gourmet dinner, exciting auctions and an adoptable pet runway show, all to raise critically-important funds for homeless pets! Tickets go on sale March 1, 2020. More info.
Kitty Literature offers the opportunity for 5-10 year olds to help socialize Seattle Humane's cats by reading to them. Participants can read to cats in the community adoption rooms for 20 minute sessions. What better way for your child to help animals and improve upon their own skill set!, More info and register at seattlehumane.org
---
What's New at Feral Cat Spay/Neuter Project www.feralcatproject.org
Spayghetti 2020 - join FCSNP once again for the annual Spayghetti and No-Balls dinner, this time in the gorgeous Lake Forest Park Civic Club, right on the shores of Lake Washington. FCSNP will offer a lush vegetarian Italian feast with plenty of pasta, salad and bread. Plenty of vegan options will be available, as well as a gluten free pasta option! Tickets
Community Pint Night, March 12, at Cairn Brewing in Kenmore, 4-9 p.m. $1 of every beer sold goes to support FCSNP. Just show up!
---
Events and Services at Purrfect Pals
Free cat spay and neuter clinic Fridays by appointment at The Purrfect Pals clinic in Arlington. Donations are encouraged but not required. Email cats@purrfectpals.org or call 360-652-9611 to schedule an appointment.
---
Updates from MEOW www.meowcatrescue.org
2020 Calendars are now available at the shelter or online. $10 if you pick up, $12 if shipped.
Mark your calendar for the 15th Annual Fine Wines and Felines Auction and Fundraiser, Saturday, June 20, 2020.
Become a MEOW Guardian Angel: A "Guardian Angel" is a person who cares deeply for an adult cat or cats, but isn't in the position to adopt them. This person pre-pays the adoption fee so that when someone is interested in adopting a cat or cats, the fee is waived. At any given time, MEOW has many adult cats who have Guardian Angels, blessed by the person who wants them to find a home, there will be no adoption fee.
Vouchers for Free Public Spay/Neuter Surgeries Available through MEOW: Thanks to grant funds received, MEOW continues to provide needed spay/neuter surgery support to those in our community. Funds are available for dogs, feral or free-roaming cats, cats belonging to anyone needing financial assistance, and cats who qualify for their Toms & Moms program. If you know someone who could use their help, please have them call the shelter (425-822-6369) or email MEOW at spayneuter@meowcatrescue.org
---
Seattle Animal Shelter Pet Loss Support Group meets on Thursday evenings from 6 to 7:30 p.m. at the Shelter. The meetings are free. For more information call (206) 386-7387 and press #3. www.seattleanimalshelter.org.
---
Free spaying/neutering available for parent dogs and cats at Seattle Animal Shelter
As part of an ongoing program, anyone who brings a litter of puppies or kittens to the Seattle Animal Shelter is eligible to have the parent animals spayed or neutered for free. As long as donors continue to support the Pet Population Control Fund, the offer will continue indefinitely. For more information about this free spay and neuter program and other Seattle Animal Shelter services, call (206) 386-PETS (7387). 49-7560 or online at seattlehumane.org/fix
---
If you would like to foster cats and kittens for Seattle Animal Shelter plan to attend a free foster cat orientation at Seattle Animal Shelter, held on the first Saturday of each month from noon to 1 p.m. Sign up by email at sasfostercatorientation@gmail.com. Pre-registration is required. For more information call 206-386-PETS.
---
N.O.A.H. and Feral Cat Spay/Neuter Project offering low rates for cat spay/neuter surgeries!
N.O.A.H. Animal Adoption and Spay/Neutear Center is now offering feline spay/neuter surgeries for only $10 to people regardless of location. N.O.A.H. also is now altering any feral or free roaming cat free! Other needed vaccines and tests are also offered at very low rates. For more information, visit N.O.A.H.'s web page at www.thenoahcenter.org/
---
Pet Loss Support Group meets on Saturday mornings at 10 a.m. at the Humane Society in Bellevue. More more information visit seattlehumane.org or call 425-641-0080.
---